"REMEMBER": Surviving the Pandemic with your Children!
Hesham Hamoda, MD, MPH
Staff Psychiatrist, Boston Children's Hospital
Assistant Professor, Harvard Medical School
Illustrations by: Dr. Serag Eldin Kamel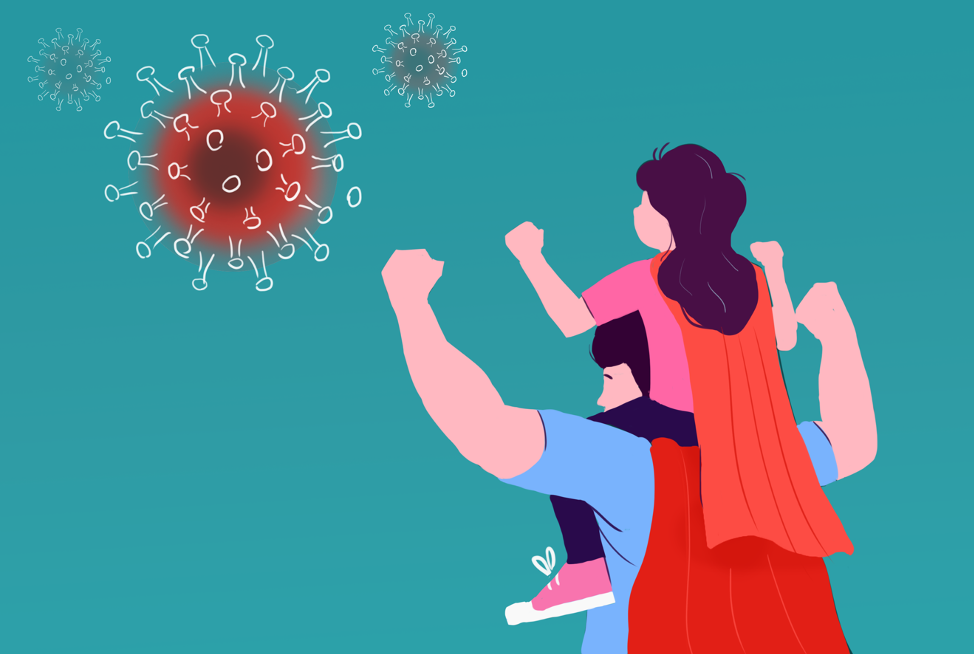 1. Reassure them: Stick to the facts but also let them know that you will be there for them and you will keep them safe. Fortunately, available information at this time suggests children have milder illness if they contract the disease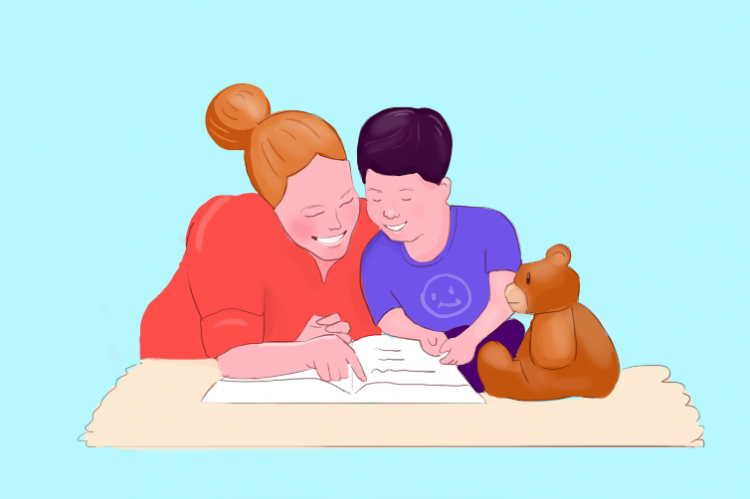 2. Empower them: They have an opportunity to learn values of caring for others and thinking about their community. Have them write thank you notes to front line healthcare workers (can be delivered latter), donate to relief efforts, call to check on elderly neighbors or slide a "thinking of you" note under their door.
3. Maintain your own calm: take your own pulse first! Children will imitate what you do not what you say. Self-care is important for managing your own stress and subsequently theirs.
4. Engage them: this could be an opportunity to spend more quality family time at home! Keep them busy, play board games, watch movies or cook meals together, maybe have a family dance party to stay active?
5. Manage their emotions: give them the opportunity to ask questions, discuss their feelings about the pandemic and how it affects them. This is even more important if they are isolated from their friends and usual routines due to school closures. You do not need to always have an answer but being there to listen can go a long way. This may also be an opportunity to teach them relaxation techniques like deep breathing and meditation.
6. Beware: media exposure can be overwhelming for children and may not always have accurate information.
7. Educate them: this could be an opportunity to educate them about good habits like hand hygiene and covering one's cough. Maybe an opportunity to interest them in science or helping careers like "how amazing it would be for a scientist to discovery a vaccine for this illness?". "what an amazing job nurses are doing caring for the ill?" "Can you imagine how important the work of cleaners is in keeping us all safe these days?".
8. Routines: Stick to those as much as you can. Things like family dinners, bedtime stories, home movie nights etc. Don't forget to also have them get some exercise at home and regularly hydrate. Get some fresh air in your home or backyard if you can!